The Top 10 Reasons to Choose Cumberland County
Cumberland County may be growing with industry and population, but its residents and communities also push for preservation of farmland and history.
As the fastest growing county in Pennsylvania, there are attractions to Cumberland County that include more than just the cost of living. From recreation to faith and from education to military, the county offers rural and suburban living to those of all different backgrounds.
The Sentinel took a list at just 10 of the reasons current and prospective residents choose Cumberland County as their home.
Cumberland County Top 10: Arts and recreation
by: Phyllis Zimmerman For The Sentinel
If you're looking for something fun to do, look no further than Cumberland County.
From fishing to fine arts to antique hunts to hiking and biking, this 555-square-mile jewel set in Southcentral Pennsylvania pretty much has it all.
"My favorite part of living here is that you can be in a state park one moment and then be in a town like Carlisle," said Kristen Rowe, director of marketing and communications for Cumberland Valley Visitors Bureau.
Cumberland Valley is home to state parks, a network of hiking and biking trails, a ski resort and some of the finest fly fishing around.
"This is a very well-known destination for people who like to fish," said Dusty Wissmath of TCO Outdoors, Boiling Springs. "We get people from Maryland, D.C., New York state and other parts of Pennsylvania coming here. A fisherman always likes to fish in a different area."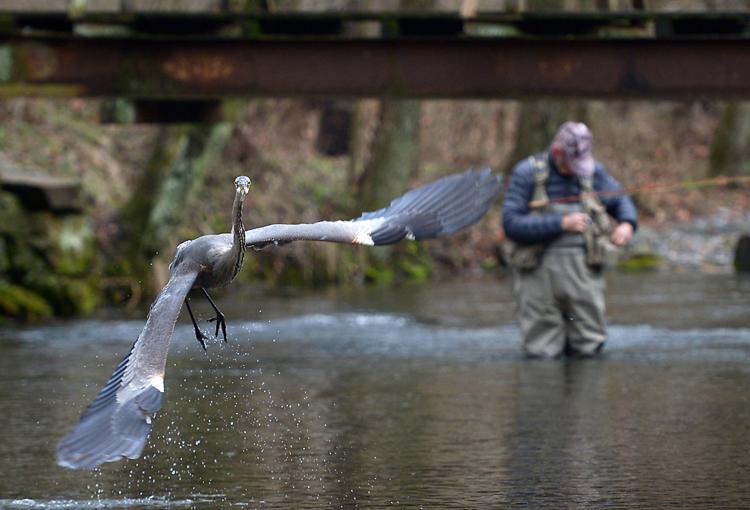 Top fishing spots include the Conodoguinet and Yellow Breeches creeks, LeTort Spring Run, Opossum Lake, Big Spring Creek Greenway, the Susquehanna River and Children's Lake. "We have unique natural resources here. We have limestone spring creeks and freestone creeks," Wissmath said.
Other spots include Fuller Lake at Pine Grove Furnace State Park and Doubling Gap Lake at Colonel Denning State Park. State parks also offer swimming, cross-country skiing, birdwatching opportunities and recreation trails. Kings Gap Environmental Center offers 20 miles of trails around South Mountain and a stunning overlook of the Cumberland Valley.
Speaking of trails, 46 miles of the Maine-to-Georgia Appalachian Trail crosses through the Cumberland Valley, including a 13-mile section noted as being the trail's longest, lowest and flattest area. The trail's midpoint lies in Pine Grove Furnace State Park, along with the Appalachian Trail Museum.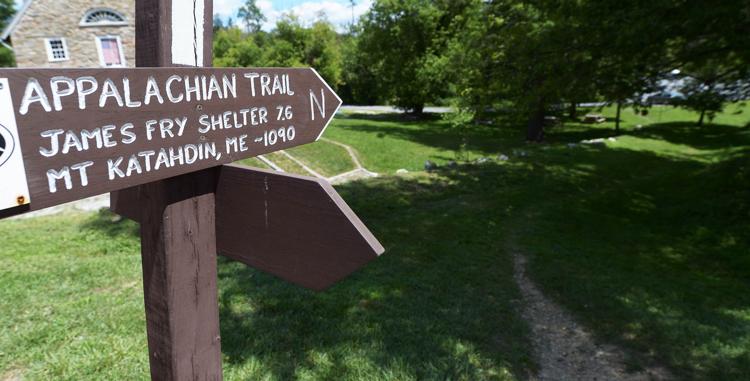 The Mid-Atlantic Trail Conservancy is located along the trail next to Children's Lake in Boiling Springs, offering maps and assistance for hikers.
Other recreation routes in the area include bike-friendly Carlisle, the Cumberland Valley Rail Trail that runs from Newville to Shippensburg and the Army Heritage Trail that's lined with military artifacts outside the U.S. Army Heritage and Education Center near Carlisle.
Artisan Adventure Trail
Cumberland County is home to Cumberland Valley Arts, a group of local artists and artisans dedicated to increasing the "awareness, appreciation and accessibility to the rich heritage and ongoing growth" of the area's fine arts and crafts, according to the group.
"The artwork here has such a local flavor," said artist P.J. Heyman, owner of Village Artisans Gallery in Boiling Springs. "The look of the work is different here than what you would see in California or Florida. Artists here see something in nature. You can tell when a work is from a particular artist rather than something that's mass-produced."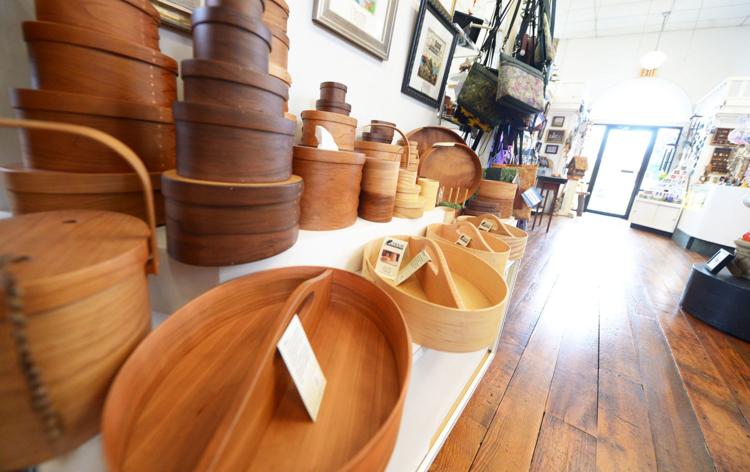 "This area and county has a lot of artists and people creating things. We have a lot of shops," Rowe said.
To showcase the area's vast selections of fine arts and crafts, Cumberland Valley Arts creates an Artisan Adventure Trail each year. The venues listed below will be highlighted during American Craft Week 2018, scheduled for Oct. 5 to 18.
Newville — Red Tomato Farm & Inn, 3581 Ritner Highway.
Carlisle — Meadowbrooke Gourds, 125 Potato Road; Feathers in the Nest, 61 W. Chapel Ave.; Carlisle Arts Learning Center, 38 W. Pomfret St.; the Pond Art Studios & Gallery, 32 W. Pomfret St.; History on High – The Shop, 33 W. High St.; American Artisan Gallery, 35 N. Hanover St.; the Greatest Gift, 117 N. Hanover St.
Boiling Springs — Village Artisans Gallery, 321 Walnut St.; Metalledwith Studio, 110 Forge Road
Mechanicsburg — Art Center School & Galleries, 18 Artcraft Drive; Brittle Bark, 33 W. Main St.; Brainvessel the Gallery, 4704 Carlisle Pike.
New Cumberland — Tickle My Senses, 315 Bridge St.
Camp Hill — One Good Woman, 1845 Market St.
Enola — Cupboard Maker Books, 157 N. Enola Road.
Of course, this list only includes a handful of Cumberland County's artists and venues. For example, Shop the Block in Carlisle is an opportunity for browsing galleries, cafes, gift shops, restaurants and more within walking distance on Pomfret Street.
For more information, visit www.vistcumberlandvalley.com.
Antiques and Vintage Trail
Historic Cumberland County, founded in 1750, could be just the place to uncover that special antique, but you may not want to stop just at one. The country is crisscrossed with a variety of antique venues — so many that the Cumberland County Visitors Bureau developed the Antiques and Vintage Trail listed below.
Shippensburg — WM and Mary Antiques, 58 E. King St.; B&H Bikes and Antiques, 44 E. King St.; the Vintage Vault, 745 Orrstown Road.
Carlisle — Curiosity Corner Shoppe, 2159 Newville Road; Lutz's Antiques, 1233 Ritner Highway; Antiques on Hanover, 17 N. Hanover St.; Miss Ruth's Time Bomb, 24 N. Hanover St.; Bedford Street Antiques, 44 N. Bedford St.; Northgate Antique Mall, 726 N. Hanover St.; Serendipity Antique Gallery, 876 N. Hanover St.; Feathers in the Nest, 61 W. Chapel Ave.; Marjorie's Gems, 44 S. Hanover St.; Stonehouse Road Vintage Antiques & Found Goods, 1554 Holly Pike; Miz Babsy's Country Boutique, 1953 Holly Pike.
Mount Holly Springs — Red Door Antiques, 264 N. Baltimore St.; Stand Alone Furniture and Collectables, 242 N. Baltimore St.
Mechanicsburg – Not So Shabby, 226 E. Main St.; Kindred Spirits Consignment & Gift Shop, 13 W. Main St.; Treasure Chest Antiques & Collectibles, 41 W. Main St.; Generation Studio & Shoppe, 4 W. Allen St.
West Shore area — Nest Egg Interiors, 315 Bridge St., New Cumberland; Antique Marketplace of Lemoyne, 415 Bosler Ave., Lemoyne.
Performing arts
If shopping isn't quite your bag, Cumberland County offers a variety of theater and concert venues.
The H. Ric Luhrs Performing Arts Center at Shippensburg University, 475 Lancaster Drive, Shippensburg, is a 1,500-seat regional theater with year-round musical performances of rock, pop, country and Broadway, as well as lectures, children's programs and even ballroom dancing lessons.
In Carlisle, Dickinson College's Mathers Theatre, Holland Union Building, offers many student productions. The Central Pennsylvania Youth Ballet, 5 N. Orange St., is an acclaimed school of classical ballet that performs throughout the area. The historic Carlisle Theatre, 40 W. High St., hosts musical acts, theatrical shows, family entertainment and quality films.
The Playhouse at Allenberry is located within the historic Allenberry Resort, 1559 Boiling Springs Road, Boiling Springs. This newly renovated facility offers musicals, comedy and family programs. The Little Theatre of Mechanicsburg, 915 S. York St., Mechanicsburg, is a volunteer community theater.
In Camp Hill, Keystone Musical Arts Center, 3705 Trindle Road, is a nonprofit performing arts school. The Grace Milliman Pollock Performing Arts Center, 340 N. 21st St., is a teaching, learning and production facility serving the Camp Hill School District. The Oyster Mill Playhouse, 1001 Oyster Mill Road, offers volunteer community theater productions.
Source: The Sentinel